Volunteering with ENABLE Glasgow
ENABLE Glasgow recently celebrated 60 years of volunteering!
We have an excellent range of volunteer roles, offering something for most people who are interested in volunteering with adults with learning disability.
If you think you might be interested, please have a look below or feel free to contact our Volunteer Coordinator, Jane Feeney, for more information.
jane.feeney@enableglasgow.org.uk
0141 332 7420
Opportunities
Whether you are looking for daytime or evening opportunities, can spare a few hours or several days per week, we have developed our volunteer roles with YOU in mind!
Our volunteer roles are clearly defined and provide excellent experience of supporting people with learning disability, working as part of a dedicated team and learning about the operational aspects of charity work.
Current Volunteer Opportunities include:
-evening social activities supporter - daytime social activities supporter- social enterprise supporter-supported living assistant-volunteer driver-volunteer handy person- arts and crafts volunteers-gardening supporters-sports actvities supporters
We Offer
•induction training •mentoring and support network •travel expenses •access to training opportunities •opportunity to meet new people and gain new skills
Interested?
To see our current volunteering opportunities click here.
For more information on how to become an ENABLE Glasgow volunteer, please contact Jane Feeney, jane.feeney@enableglasgow.org.uk
ENABLE Glasgow is registered with Glasgow Volunteer Centre. This excellent service provides you with more information on all of our volunteering roles and how to get involved.
Our Volunteer Co-
ordinator
Our Volunteer Coordinator, Jane Feeney, has been working with our volunteer teams to ensure individuals get the most from their volunteer experience...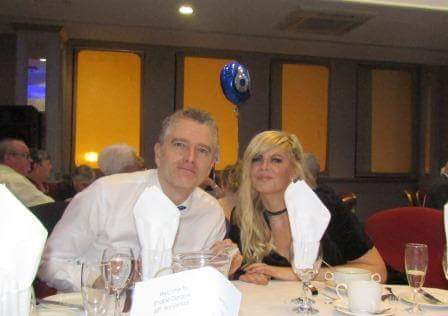 Jane says:
Volunteers really do play a vital role in the work we do. We couldn't provide many of our services without the support and dedication of those of you who come along to help us out.
Our volunteers come from all walks of life and bring a plethora of skills, talents and experiences that truly enrich the lives of the people we work with!
Volunteers make it possible for our little charity to think outside the box and respond to the changing needs of our members, especially in these financially challenging times.
In return for your support as a volunteer, we aim to make your experience as rewarding as possible...
We have developed structured yet flexible volunteer roles that fit peoples' busy lifestyles. We have learned from volunteer feedback and evolved our opportunities to ensure access to training and support meets with peoples' expectations. We continue to listen to what volunteers tell us and we learn as much from you as you, hopefully, learn from us!
Overall, we believe that volunteering should be a fun experience that allows you to really see the difference you are making to peoples' lives.
Our charity was founded by parents and carers of people with learning disability who had a vision for a better future for their children. We rely on community spirited individuals, like yourselves, to continue to further this vision and support vulnerable adults to have a voice as active citizens in their own local communities.
From my point of view, it has been an absolute pleasure to meet so many kind, conscientious and talented individuals from all over the world. I truly believe that volunteers are the heart and soul of our charity and I look forward to welcoming more of you in the near future.
If you think you might be interested in volunteering, please don't hesitate to contact me for a chat. Sometimes it just takes a visit to see our services, to really make a difference to your own life (or so we are often told!).
Thank you all,
Jane
You can download a copy of our volunteer application here.
To contact Jane, please email jane.feeney@enableglasgow.org.uk or telephone 0141 332 7420 during normal office hours.