New Financial Support for Carers

- Carer's Allowance Supplement
Carer's Allowance Supplement is a new top-up payment for carers in Scotland who are in receipt of Carer's Allowance. These payments will provide additional support to people in receipt of Carer's Allowance in Scotland by increasing their payment from £64.60 per week to £73.10. Rather than being paid weekly, however, the new top up payment will be paid twice yearly in arrears. The first two payments of the Supplement will be £221. In order to receive the first payment of £221 your Carers Allowance must have been in payment in April of this year.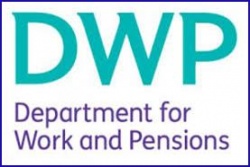 The Scottish Government has decided to pay the new Supplement this way as a temporary measure until the administration of the benefit is fully devolved to the new Scottish Social Security Agency. The Supplement will only be payable to those in receipt of a payment of Carers Allowance. It will not be payable to those who have what is called an 'underlying entitlement' to Carer's Allowance.
'Underlying' carers are carers who receive a benefit which overlaps with Carers Allowance. Where this happens, the Department for Work and Pensions will pay whichever benefit is highest. In most cases the other benefit will be a greater amount and so Carers Allowance will not come into payment. Common overlapping benefits are the State Pension and contribution-based Employment and Support Allowance (this list is not exhaustive).

Carers don't have to claim the Supplement, as the DWP will provide details to the Scottish Government about who is eligible. Those eligible for the Supplement should receive a letter in advance of their payment. The first payments will be made from the end of summer 2018, and will be paid into the same bank account as Carer's Allowance. The normal Carer's Allowance will continue to be paid at the same amount and frequency as at present.

If you have any questions about this, or would like to have you or your family member's benefits assessed to make sure that you are claiming everything that you are entitled to, then please contact ENABLE Scotland's Welfare Rights Adviser on 0300 0200 101.