ENABLE Scotland and Macmillan Cancer Care Launch New Initiative
Posted on 27th Sep 2018 at 11:13 ( Last updated on 27th Sep 2018 at 11:23 )
ENABLE Scotland and Macmillan Cancer Care Launch New Initiative
Leading cancer charity Macmillan and ENABLE Scotland have formed a new partnership which aims to raise awareness in the issues faced by people with learning disability who have a cancer diagnosis, and to provide guidance to healthcare professionals on these issues.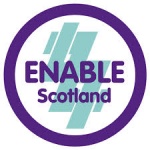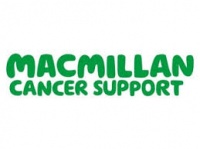 The partnership has developed 7 Steps to Equal Healthcare that summarise what is important in dealing with someone with a learning disability in this position, and how professionals can adapt their approach to meet the particular needs of each individual. The 7 Steps are:
1. Imagine being me
2. Find out who and what matters to me
3. Listen to me
4. Give me the information I need, in the way that I need it
5. Think about the space we are in
6. Work with others who are in my life
7. If giving treatment seems too difficult, think again
The partnership has produced some excellent promotional material which explains these steps in more detail, with links to other up-to-date guidance and best practice examples. There is also an easy-read version of this, and a booklet in which patients can fill in full details about themselves, which is then made available to the professionals involved in their treatment. If you would like to find out more, please visit this link for more details. You can also download publications through the link.