Keeping Everyone Connected
Posted on 14th Aug 2020 at 11:19 ( Last updated on 14th Jan 2021 at 13:58 )
We've all become ever more dependent on information technology for all sorts of purposes, not least in keeping everyone in touch. However, often people with learning disability find it difficult to access information technology. This can be because it's expensive, or because they find the processes too difficult to understand.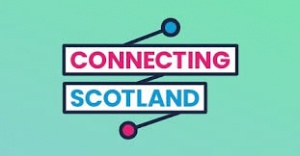 ENABLE Glasgow has partnered with the Connecting Scotland programme, run by the Scottish Council for Voluntary Organisations, to supply 95 of our service users and members with brand new iPad 7s of their own, along with free broadband for one year. The devices will belong to the person concerned, and there is no cost to the recipient. We will also be able to support the user to get started and to learn how to use the devices in ways that suit them.
The Coronavirus lockdown has made it more important than ever to make sure that everyone is as included as they can be. Over this time we have set up an extensive nework of remote support and friendship. Now even more people can take part!
Watch this space for some case studies on how this initiative has impacted on the lives of some of our service users!