Fortune Works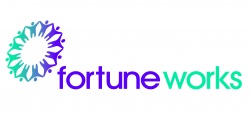 ENABLE Glasgow aims to empower people with learning disability to get the most from life. For many people part of a fulfilling lifestyle is having the opportunity to train for work, or make an otherwise useful economic contribution to their community. Our newly relaunched Fortune Works in Drumchapel, formerly the Thomas Fortune Work Centre, can provide a full-time 9am-4pm five -day programme and offers a diversity of training opportunities with a focus on personal and social development. We also maintain working links with local Colleges of Further Education.
Fortune Works encourages people to become involved in the local community through various projects and achieves a balance between group activities and individual timetables. We offer 125 full time placements to adults with learning disability from all over the City. The project is also a source of vital social support for those who take part. We liaise closely with families, statutory sector professionals, and agencies which provide community support in order to make this as effective as possible. Fortune Works can receive referrals from any source, but any admissions require to be approved by the relevant statutory authority (usually the Social Work Department).
We are also very proud to be part of the Drumchapel community, and of the fact that our service users are playing a direct part in its regeneration.
To find out more about life at Fortune Works, check out our film!