Glasgow ACE
What is Glasgow ACE?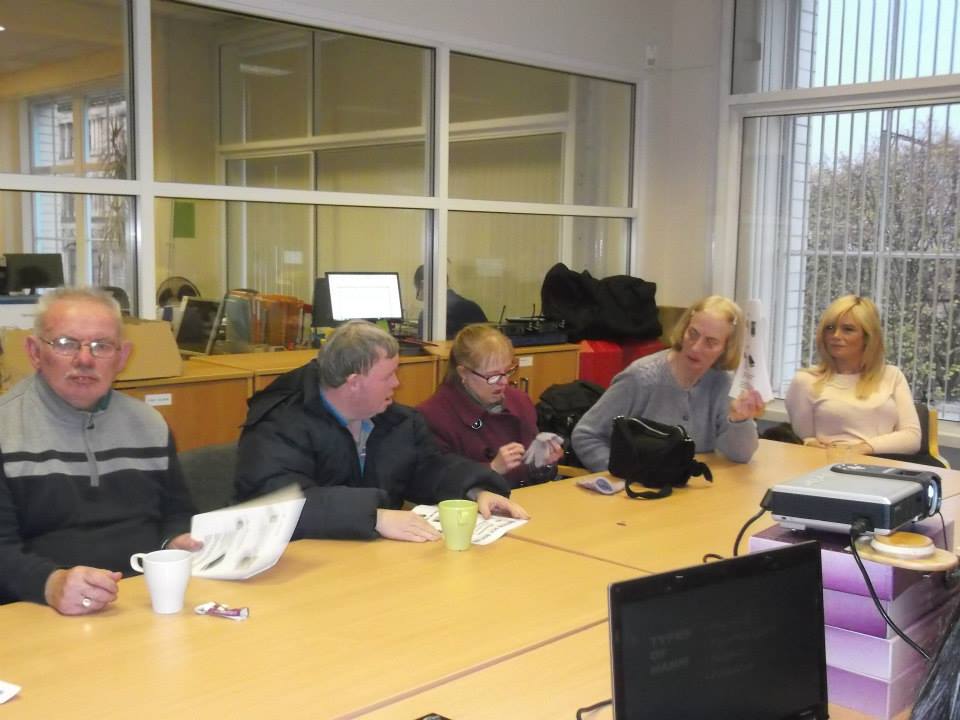 Glasgow ACE is ENABLE Glasgow's self advocacy group. ACE empowers people with learning disability to voice the issues that are important to them at both local and national level. The group is open to all adults with learning disability who have an interest in campaigning. Glasgow ACE is part of the wider National ACE network and has good links with other local ACE groups and campaigning organisations. The group is therefore in a strong position to act as the voice of people with learning disability in Glasgow.
What do Glasgow ACE Members Do?
Glasgow ACE members take part in regular group meetings to discuss current issues at an organisational, community and national level. Each member has a specific responsibility to report back from a particular service or group they attend.
Glasgow ACE members are represented on various different committees and organisations including:
•ENABLE Glasgow Committee •National ACE •Scottish Parliament Cross Party Group on Learning Disability •The Keys to Life Expert Group •Learning Disability Alliance Scotland
When does ACE meet?
Glasgow ACE meets every second month and is facilitated by Karen Mackenzie and Jane Feeney, meetings are held on a Tuesday from 2.30pm untl 4pm.
How Can I Join Glasgow ACE?
If you would like more information or are interested in joining Glasgow ACE, please contact Jane Feeney at our head office on 0141 3432 7420 or email jane.feeney@enableglasgow.org.uk